Organic Dog Food Is Healthier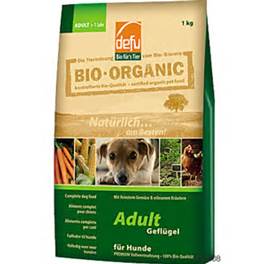 Proper Diet Leads To Longer Life
As a dog owner, you should be aware of the food and the quality of the food you can buy for your pet. Basically, there are two forms of food types on the market and they are organic and non-organic pet food. You need to know The Difference Between Organic and Non-Organic Dog Food being manufactured in the United States.
You should only buy the best quality food for your pet that provides a balanced diet so your pet will live a long and healthy life. Feeding your pet with good or bad food will also impact their health.
Watch this wonderful video on organic pet foods.

This article will cover the following topics:
Non-Organic Pet Food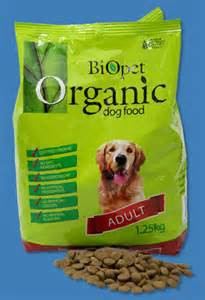 There are some manufactures that produce really good quality and healthy non-organic and dog food. You have to read the label to determine which one is the healthiest. Do not be confused with the bag and the advertising that is on it as that can be misleading.
Not all and dog foods are alike. You are going to try to differentiate between the good and bad food through the reading and the understanding of the pet label.
In most cases, non-organic pet food is usually cheaper than organic. The reason being is the USDA (United States Department of Agriculture) has policies that govern organic pet food but not non-organic pet food.
What most pet owners should become familiar with is the label printed on the package. Non-Organic pet foods contain pesticides and chemicals which can be harmful to the health of your dog.
This is where you will find which food is actually best for your pet verses another manufacturer. You will find the ingredients that were used in processing of the dog food on the label. The label information printed on the package is regulated by AAFCO (The Association of American Feed Control Officials).
For dog food, the first ingredient should be meat and not meat by-products or fillers. By-products and fillers are not healthy for your pets and should not be fed to them. The reason they are used is because they are cheap to the manufacturer, which in turn keeps the price of the food down to consumers. Don't be fooled by this trick. Bad dog food can be dangerous to your pet over time and cause some health issues later.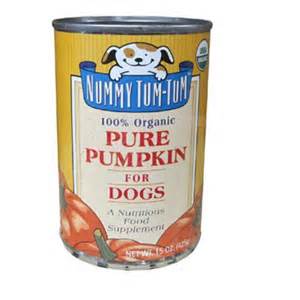 All manufacturers must list the ingredients in order by weight. Also, look for the type of preservatives that were used in the process. Avoid BHA, BHT, ethoxyquin, artificial flavors and colors or flavoring agents. These can cause harmful effects on your pet's health over time. The old saying is true, if it's not good for humans, it is not good for your pet.
Become an educated pet owner and get to know the ingredients and what is printed on the label means. Remember, your pet is looking to you for his daily diet.
The Difference Between Organic and Non-Organic Dog Food topics.
Back To Top
Organic Pet Food
Organic pet food does have some regulations which are governed by the USDA. There are three levels of organic pet food and they are: 100% organic, organic, and made with organic ingredients. We will describe each one below in greater detail:
100% Organic
In order for a manufacturer to advertise that its product is "100% Organic" it must have all of the ingredients certified as organic in the processing. Manufacturers who comply with this rule can display the USDA Organic Seal on the packaging and in their advertising.
You should look for this seal on the package informing you that the ingredients are all 100% organic. Be aware that manufactures of organic food can also display the same seal. So, look for a statement somewhere on the packaging stating 100% organic. Otherwise, it's only 95% organic if the statement is missing.
95 % Organic
A product certified as "Organic" the ingredients must be at least 95% organic. Manufacturers that meet this condition can display the USDA Organic Seal on its packaging and advertising. This seal is the same as for 100% organic. If you should see the seal, but do not see the 100% organic statement on it, then, you know that the product is only 95% organic.
Made With Organic Ingredients
Products advertised as "made with organic ingredients" must have at least 70% of the ingredients used in the processing as organic. Manufactures cannot display the USDA Organic Seal but, can display the logo of the certification body that approved them. If you should see this label, do not confuse it with the USDA Organic Seal. They are not the same. The difference is between 25% to 30% organic ingredients.
Other Organic Food
Food products made with less than 70% of organic ingredients manufactures cannot advertise this to consumers but can only mention them in the ingredient statement.
Generally, organic food is much more healthier for your pet. Why? Your pet will be eating less of the food when feeding him because of the high quality ingredients being used in the processing. Your dog will be consuming more nutrients from this type of food than non-organic food. Organic food is more expensive than non-organic food which you should account for in your pet food budget.
Just like non-organic food, organic foods are not the same. Look at the label and the list of ingredients. There you will find the quality of the organic ingredients being used in the processing. This should help you to select which is the more healthier food to buy for your dog. This also should include the treats you give to him for their training sessions. Be sure they are organic too.
The Difference Between Organic and Non-Organic Dog Food topics.
Back To Top
How To Change Your Pets Food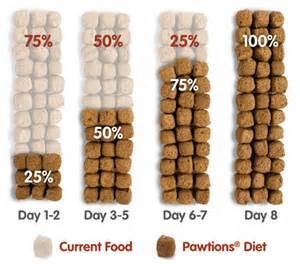 You may from time to time have to change your dog's food. This is good especially if you want to start using organic food. Before you can start giving your pet a totally free organic food diet when you have been feeding him non-organic food, you must change his diet over a period of time.
Here is how it works:
Days 1-4: Mix 25% of the new food with 75% of his current food
Days 5-8: Mix 50% of the new with 50% of the old
Days 9-12: Mix 75% of the new with 25% of the old
Day 13: Give him 100% of the new food
While you are doing this observe if your pet should have any reactions to the new food like diarrhea. If you see this, then slow down the process mentioned above. Always consult with your veterinarian if your pet displays other signs.
Note: The image on the right is for a quicker transition to a new dog food. I would stick with the slower pace as some dogs may experience issues with changing over to a new food sooner.
Go back to The Difference Between Organic and Non-Organic Dog Food topics.
Back To Top
Conclusion
Feeding your pet and what type of food you buy is up to you. What you feed your pet can make a big difference on its health and how long you pet will live. We hope this article about the difference between organic and non-organic pet food has been helpful for you to make the proper choices on the food you buy when feeding your pet.
We also have shown some of the differences between organic and non-organic food labeling. This should help you when you go to the pet store and will be able to understand what the label is saying. You can read more about food labels by clicking on Understanding the Pet Food Label link.
As an Amazon associate, I earn from qualified purchases.
Wellness Complete Health Lamb, Barley & Salmon Meal Recipe, 15-Pounds
Wellness Complete Health Chicken Recipe, 6-Pounds
GRANDMA LUCY'S 844193 Organic Baked Apple Treat for Dogs, 14-Ounces
Go back to The Difference Between Organic and Non-Organic Dog Food topics.
Go back to Dog.Dog Luxury Beds home page.