Good Healthy Treats Helps With Dog Training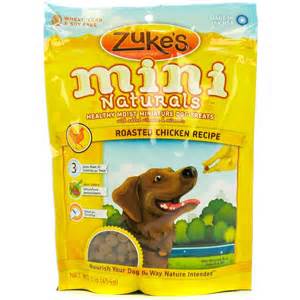 Keeping your dog in good health and fit is a difficult task to be sure. Sometimes is seems impossible. It only can be done with healthy food that provides the vitamins and minerals needed on a daily basis. Part of this will include dog treats in which to train him to learn commands or do tricks. Using healthy dog training treats can be a huge part of his training sessions.
It is very important to give your dog healthy treats that he likes. You may have to experiment with various treat brands to find the one that your pet just goes crazy about. Treats should be limited so your dog does not gain weight as obesity is very serious for pets.
Take into consideration just how many treats you are giving him during the training sessions. A healthy rule to follow is to feed your pet no more than 10% of dog treats in his diet each day. If you should feed him more, reduce the amount of his regular food for that day. This will help you to control his weight.
What Should You Look For In Dog Treats
Since there are so many brands of dog treats on the market today, it's important to know what to look for to get the best one for your pet.
Below is a short list of things you should look for in dog treats:
Healthy – Dog treats should be healthy for your pet which can supplement your dog's normal diet that provide health benefits.
Excite Dog's Taste Buds – Your dog should love these treats so he performs to his training well.
Size – They should be small enough so they can be eaten quickly so he doesn't get distracted during the training session, and don't consume too many calories.
Convenience – Treats should be easy to carry in the pocket or bag and not be greasy or crumbly.
Delicious – Treats should excite your pet, otherwise you are wasting your time doing the training. Pick treats that your dog loves.
Please note that commercially bought treats are healthier for your pet than feeding him table scraps. Don't save the leftovers to treat him later. They are not healthy enough for him.
Why Use Treats
Most pet parents know that dogs just love to be rewarded when they do anything that pleases their owners. Treats are handy for this purpose. This is especially true when training your dog to do tricks, or learn new commands. Once your pet has mastered any command, you can reduce rewarding him with dog treats and just use verbal praise.
When you are using treats during the training sessions, be sure to hide the treats from your pet. Only reward him with a treat when they perform the command or action desired. This will prevent you from bribing them to do the command or trick.
Healthy Pet Treats
Now that you know how important treats can be in rewarding your pets for doing good things, you should become familiar with what are healthy dog treats. Below is a short list of things to look for when buying dog treats:
First ingredient is meat or protein source
Protein source is 100% natural
No added wheat, corn or soy fillers
No artificial colors and flavors
No artificial preservatives
No BHT or BHA
No gluten if your pet suffers from gluten allergies
When trying to find treats that meet these conditions, they will probably cost more. To me it's worth it. Especially when it comes to your pet's health. This should be your main concern as well. As pet parents, we are responsible for his health. Feeding him with healthy food and treats is the responsibility of all pet owners.
Shop Healthy Pet Treats
Below are some of the best healthy pet treats you can use for rewarding your pet at any time. All of the products below are made in the USA. They are very healthy and good to give to your pet. You may have to experiment as to which brand is the best for your dog.
You will be taken directly to Amazon to place the order. Just click on any product image of choice to place the order. One of the images below is for a training treat pouch.
As an Amazon associate, I earn from qualified purchases.
| | | | |
| --- | --- | --- | --- |
| Zuke's Naturals Chicken Recipe Dog Treats | Nudges Steak Grillers Dog Treats | Wellness WellBites Natural Dog Treats | PureBites Beef Liver Dog Treats 1 Ingredient |
| | | |
| --- | --- | --- |
| Pet Botanics Training Rewards Dog Treats | Rocco Roxie Gourmet Jerky Dog Treats | PetSafe Durable Training Accessory Treat Pouch |