A Miracle Medication For Pets Suffering From Aching Muscles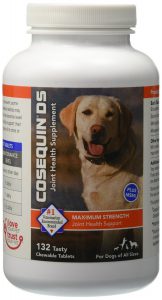 Have you noticed your dog not moving, walking, jumping, like he did when he was exercising or normal walking? You may also have noticed that he is slowing down a bit more and this could be a sign that your pet may be suffering from arthritis, joint inflammation or muscle pain. The Nutramax Cosequin DS Plus MSM Chewable Tablets may just be the supplement that brings improvement to your dog's exercise routine.
Basically, as dog's age, just like humans, their muscles and joints do tend to develop arthritis in them. Sometimes they will show signs of this condition but usually may not even display any visible pain. They just don't want to move as they used to and it's difficult for them to do so. Also, if your dog has had any surgeries in the past they could be developing arthritis in those areas.
This situation can be solved by using a supplement for hip and joint pain. Using a supplement that contains MSM helps to promote healthy joint health.
Prior to giving your dog any medication, always consult with your vet first to get their opinion first on the product you are considering to use. Also, you have confirmed with the vet hat your dog has been diagnosed with inflamed joints or arthritis. Your vet may be able to recommend or suggest some over the counter brand or brands to use as well.
The Product
The Nutramax Cosequin DS Plus MSM is just the medication you are looking for to help solve this problem. This chewable tablet contains the following:
600 mg of Glucosamine
300 mg of Chondroitin
250 mg of MSM
Sodium Chondroitin Sulfateâ
3 mg Manganese (Manganese Ascorbate)
Glucosamine – The glucosamine in the body helps keep up the health of the cartilage — the rubbery tissue that cushions bones at the joints. But as your dog get older, his levels of this compound begin to drop, which leads to the gradual breakdown of the joint.
Chondroitin – Chondroitin sulfate is a biological polymer important in the formation of cartilage. Cartilage is found between joints (finger, knee, hip, etc.) allowing for easy, painless movement. Studies suggested that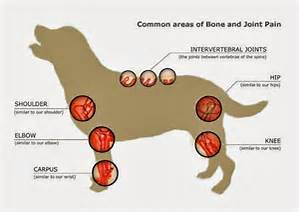 if enough chondroitin sulfate was available to cells manufacturing proteoglycan (one of the substances that forms the cartilage matrix), stimulation of matrix synthesis could occur, leading to an accelerated healing process.
MSM – MSM or Methylsulfonylmethane is an organic sulfur containing compound that is well known for its joint health benefits. Is an antioxidant, cell rejuvenator, and joint healer. It is being used more and more commonly as one of the various joint supplements for dogs. It is believed to be able to prevent and treat dogs with arthritis.
Other ingredients: Microcrystalline cellulose, dextrose, natural flavor, dried Brewer's yeast, magnesium stearate, natural & artificial flavor, silicon dioxide.
This brand is also recommended by vets.
Other Information
Plays an important role in maintaining joint function for dogs
It's the #1 veterinarian recommended retail joint health supplement brand
With MSM, a naturally occurring, organic, sulfur-containing compound
Supports mobility for a healthy lifestyle in dogs of all ages, sizes, and activity levels
Warning: Not all dogs' bodies will accept this medicine. If your dog should experience a sensitive reaction to it, like diarrhea, stop this medication immediately and look for another medication product brand to use.
The Individual Tablets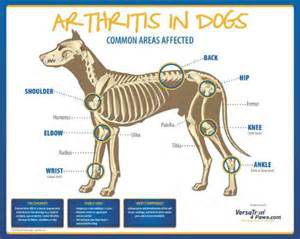 They are scored for breaking in half very easily. They are about the size of a nickel and should be easy to swallow or used like giving a treat to your pet. The expiration date is about 2 years from the date when you receive the delivery of the product at your door.
Pet parents should also be aware that this tablet is not a food supplement. It has no nutritional value in them at all. They only provide relief to dogs that suffer with inflamed joints, aching muscles and arthritis. It is best to give this medication just after his normal eating time.
This medication is manufactured totally in the USA.
Pricing
The cost of this medication will change from time to time due to any discounts being offered at the time of purchase.
132 Count Bottle: $29.98
180 Count Bottle: $62.00
Note: The price of this product is subject to change without notice.
These are chewable tablets.
Customer Feedback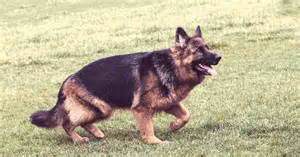 This product is rated above average, 4.7 stars out of 5, by over 1,900 consumers for the following reasons. This product is a #1 best seller on Amazon.
My vet gave me some great advice on choosing the right kind of joint supplement for my then 6year old lab, Phoebe. Phoebe wasn't in pain, but I noticed she was slowing down during play time. My vet told me to do my research on which joint supplement to buy and don't just buy the most expensive one assuming it's the best. Well, I did my research and this one seemed to have all the right reviews that I decided to purchase it. Within a week, I noticed a difference. Phoebe was back to her youthful self. She was jumping high to catch her frisbee, able to take longer walks, and wanted to play ball for longer times. Phoebe has even gone back to her old ways of out-running me when she is misbehaving. This use to infuriate me but to be honest, I was a little happy this time that she was too fast for me to catch her. Phoebe is almost 8 and she is still very active. This is a great joint supplement and I highly recommend it.
First let me say I did not think this would work for my dog. I hoped it would but I had my doubts. I have a 2yr old Bernese Mountain Dog. At about 9 months he developed a slight limp on his left front leg. It seemed to come and go and the vet was fairly sure it was Pano. So we basically waited it out. The limp seemed to stay and after a few more vet visits and a few yelps of pain we decided to x-ray all of his legs and joints. There was nothing to be found. We were told bring him home and try and rest the leg, which we did. This seemed to help. But there were still days that he looked to be hurting. We then got another BMD as a friend for him. One day while running around the yard playing with her he started limping and yelped in pain. Back to the vets. After a long and painful (only for me) examination the vet proclaimed," I cannot get any pain response", she thought it might be tendon or muscle related. She recommended MSM for inflammation. He gets sick with pain and nsaids meds. Try it for a few months and by fall if it's not better we will do ultrasounds and see what we find. After some research I decided to try the Cosequin DS plus MSM. Many people said it worked, few said it did not work. After about a week I started to see some difference in his gait and he seemed more confident with that leg. He still does not walk 100% perfect but his leg does have some atrophy. After 6 weeks and a bottle I am convinced enough to buy another and lower him down to the maintenance dosage.
I noticed improvement within a few weeks, but after several months on these pills, she no longer shows any sign of arthritis in her hips and legs. Also, she no longer has to struggle when climbing the stairs. I plan to continue her on this product for the foreseeable future. She loves them and thinks they are dog treats, so I don't have to coat them with peanut butter to get her to take them.
I give it to my German shepherd every day. He loves the taste and comes running for them whenever he hears the bottle shake.
This product has made such a big improvement in our old eskie. He isn't limping, nor is it difficult for him to get from a laying to standing position. I would recommend this product without question.
My poor dog is almost 13 and has been limping around lately. Vet told us to put her on this. After 2 weeks I have seen great improvement. She is now getting up without struggling, running around like she is a new puppy. Price is amazing compared to stores around here. If your dog has hip or joint issues try this out.
Shop Now
You can buy this product by clicking on the text link below. You will be taken directly to the product ordering page on Amazon where you can place the order and select which size bottle you want. Below are eight popular supplements along with the one reviewed in this article. This bottle is first in the list.
As an Amazon associate, I earn from qualified purchases.